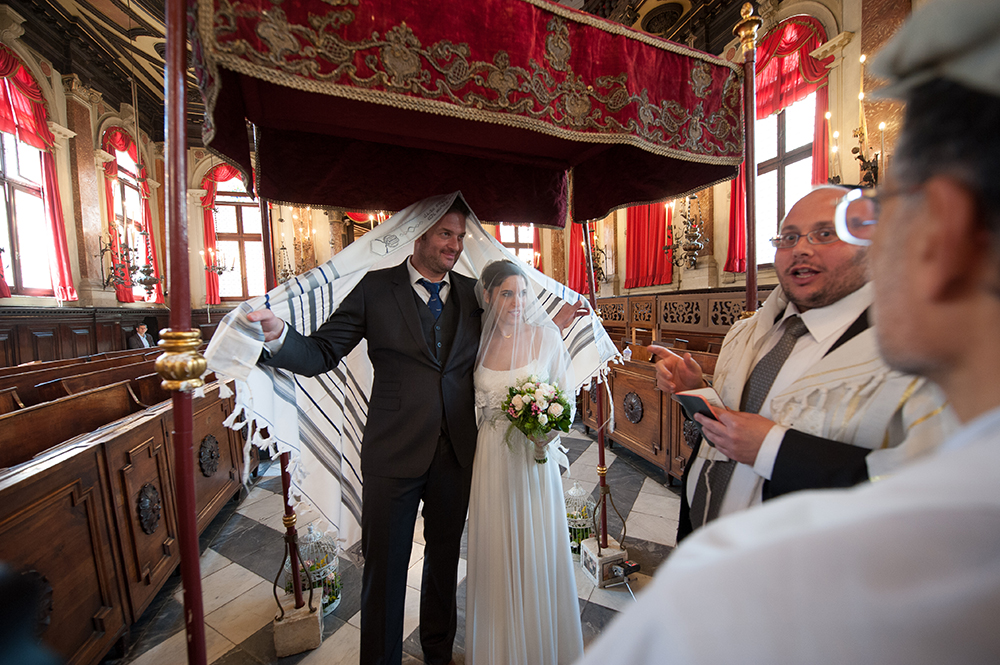 THE SPANISH SYNAGOGUE
The Spanish Synagogue was founded by Jews expelled from the Iberian peninsula in the 1490s. The four-storey yellow stone building, was constructed in 1580 and was restored in 1635. It was tolerated on the condition that it was concealed within a building.
Click the following names to see weddings that have taken place here: Yael & Micha
Guest Numbers: Up to 100 guests.

Jewish blessing: Ceremonies last from 30 minutes to 1 hour

Garden: None.

Music: Live classical music is welcome.

Transport: Arrive close to venue by water taxi or gondola.

Availability: Open all year.

Rain Option: N/A

Accommodation: Local.