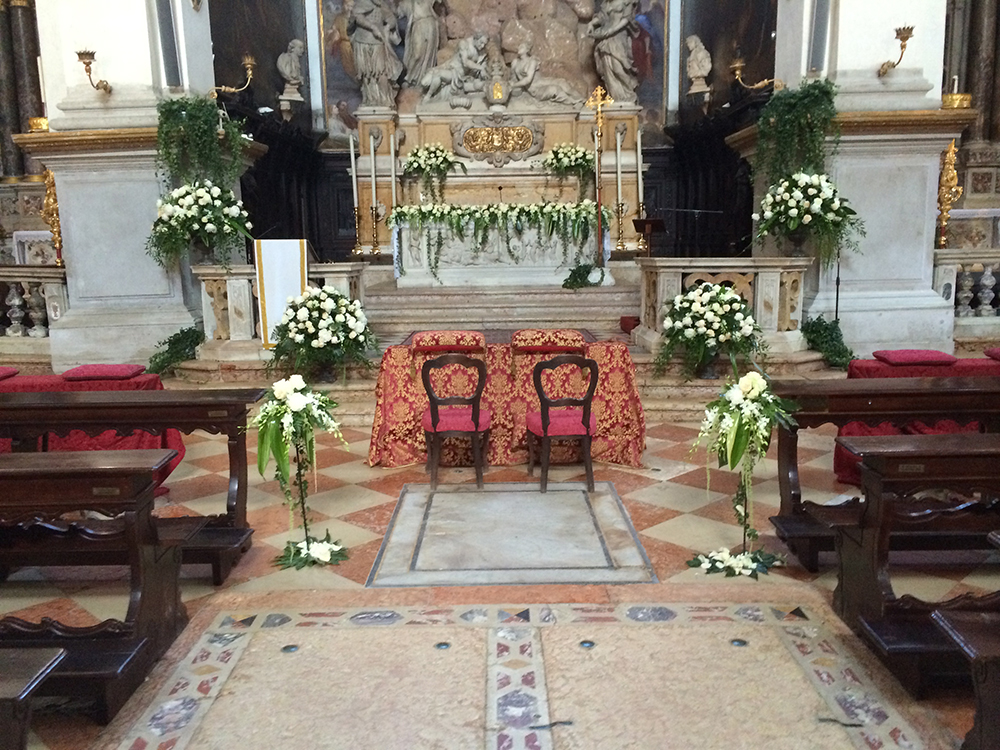 SAN moise
The elaborate Baroque facade, dating from 1668, is elaborately decorated with sculptures. This church is in a popular area close to Piazza San Marco.
Click the following names to see weddings that have taken place here: Katrina & Phil/ / Alana & Michael
Guest Numbers: Up to 200 guests.

Catholic blessings:

Garden: N/A

Music: There is an organist available.

Transport: Arrive by water taxi or gondola.

Availability: All year. Marriages are not possible on Sundays.

Rain Option: N/A

Accommodation: Local.

Standard ceremony time: Ceremonies last for about 1 hour.